You have the freedom to choose your own physical therapist.  Many people don't know that, in Wyoming, a referral from a doctor is NOT required to see a therapist.  However, if a doctor does refer you to therapy, the choice of where you go is yours, even if you have a referral for a different therapy provider.  Your health is a big deal.  Make sure you do your research and make sure you choose the best.
With so many different health care provider choices available, it is clear why so many people get confused when it comes to finding a solution for their pain.  Physical therapy is the perfect entry point into the healthcare system for all your joint, muscle and movement related problems.   We believe our team of movement experts can help you wade through all the misinformation and point you in a direction that makes sense for you.  Your recovery is the most important thing to us.
Spine & Injury Clinic of Laramie is a locally owned outpatient clinic, which means we have our patients best interests at heart.  Our mission is simply to provide an exceptional recovery experience for each and every client that walks through our doors.  If you are hurt, visit the professionals at Spine & Injury Clinic of Laramie first!
Sign up for our Newsletter
Get the latest news and information from us when you sign up for our newsletter.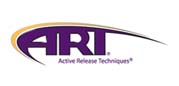 Spine & Injury Clinic of Laramie 
3905 Grand Ave #200
Laramie, WY 82070
Phone: (307) 742-2082
Fax: (307) 742-2075