Please arrive 15 minutes before your appointment to fill out our intake paperwork
OR
complete it beforehand and bring it with you by clicking here.
WHAT HAPPENS DURING MY INITIAL VISIT?

You will work with one of our providers who will first listen to your story and then perform a thorough evaluation to help determine the best plan for getting you back to the activities you love.
Your provider will discuss the following:
Your medical history.
Your current problems/complaints.
Pain intensity, what aggravates and eases the problem.
How this is impacting your daily activities and/or your functional limitations.
Your physical goals.
Medications, tests, and procedures related to your health.
You will then participate in a examination where your therapist will analyze the following:
Range of Motion
Strength
Balance
Coordination
Your therapist will identify the main issues responsible for your pain. A treatment plan related to the problem and focused on your goals will be developed with your help. We believe in your active participation in the recovery process. This plan will include visit frequency, a home exercise program, education, your goals, and what the expected time frame will be for you to achieve your goals.
WHAT DO I NEED TO BRING WITH ME?

Please bring your therapy referral, if you have one. However, a physician referral is not always required to see a therapist, depending on your insurance. You are free to choose your therapy provider and seek care directly. If your insurance is covering the cost of your therapy, please bring your insurance card. If you are covered by Workers' Compensation, bring your claim number and your case manager's contact information. If you are covered by auto insurance, please make sure you bring all pertinent information related to the case.
HOW SHOULD I DRESS?
You should wear loose-fitting clothing so you can expose the area that we will be evaluating and treating. For example, if you have a knee problem, it is best to wear shorts or workout pants. For a shoulder problem, a tank top or loose-fitting t-shirt is always a good choice. Wearing clothing that allows access to the injured area ensures your therapist can perform a thorough examination. Feel free to bring the appropriate attire with you. You will have space to change once you arrive.
HOW LONG WILL MY THERAPY VISITS LAST?
Physical therapy treatment sessions typically last 45-60 minutes.  Occasionally they may run a little longer.
Chiropractic treatments can range from 15-45 minutes, depending on care plan.
WHO PAYS FOR MY TREATMENT?
In the majority of cases, your health insurance benefits can be applied to some or all of the cost of treatment. We also accept direct payment and we offer several options to make payment convenient for you. Please give us a call to discuss any insurance questions and to clarify any payment questions you might have at 307.742.2082.
If you have more questions or need clarification on any of the above, please give us a call!
Procedures").
Your First Adjustment
The chiropractic adjustment is also referred to as a joint "manipulation". Your doctor will apply his / her hands to the area of the spine to be treated in such a way as to mobilize the joints. Most commonly, the doctor will apply a quick, short manual movement to the joint. The joint usually elicits an audible "pop" or "crack," similar to when you "crack" your knuckles. You may sense movement of the joint. The joint "crack" is not necessary for treatment to be successful.
The goal of the chiropractic manipulation is to:
– Increase the joint mobility / range of motion
– Relieve pain
– Reduce muscle spasm
– Restore optimal joint function
Frequently Asked Questions….
Is chiropractic manipulation safe?
Approximately 20% of patients will experience some temporary stiffness and soreness following the first couple of treatments. The risk of serious injury has been estimated between one in one million to one in ten million. If you have specific concerns about potential complications from receiving chiropractic manipulations, please discuss them with the doctor before receiving treatment. Chiropractors receive the highest level of education on spinal manipulative therapy and administer greater than 90% of skilled manipulation services provided in the United States.
What should I do if I am uncomfortable following treatment?
Apply ice several times to the sore area for 15-20 minutes, with an hour between applications. Some patients also report benefits from over-the-counter medications such as ibuprofen or acetaminophen. Do not hesitate to contact your doctor if you are at all uncomfortable following treatment.
How much chiropractic care will I require?
Some factors that may influence recovery include the patient's age, his / her treatment goals, general health status, severity of the injury, chronicity of the problem, genetics and the number of prior episodes. Adhering to any prescribed home therapy is an integral part of recovery.
Some patients simply want relief from the immediate pain and may require only a few treatments. Others prefer to experience optimal health and require more intensive and comprehensive care. We will make recommendations that we believe are in the patient's best interest, but the choice is always up to the patient. Many individuals make chiropractic care part of their routine health maintenance, similar to exercising regularly.
What should I do after being adjusted?
Stay active. Try to use your full range of motion. Although you may feel better, you may not be fully recovered. Do not jump into strenuous activities too early. Do your home exercises and stretches as recommended.
What is the cracking sound that occurs during a chiropractic manipulation?
Spinal joints contain a lubricating fluid known as synovial fluid. Within the synovial fluid are dissolved gasses; mostly carbon dioxide. When the spine is manipulated, a vacuum is created within the joint and the dissolved gasses come out of solution, forming a gas bubble. This vacuum creates a "cracking" sound. The cracking sound is not necessary for treatment to be successful.
I have heard that knuckle cracking causes arthritis. Do chiropractic manipulations cause arthritis?
Contrary to what you may have been told, knuckle cracking actually does not cause joint arthritis. However, frequent knuckle crackers tend to experience more joint stiffness later in life.
Regardless, spinal adjustments / manipulations are quite different than knuckle cracking. When a spinal manipulation is performed, the joint is momentarily slightly gapped, separating the joint surfaces. On the other hand, knuckle cracking actually grinds the joint surfaces together, potentially damaging them. There is no current evidence to suggest that chiropractic manipulative therapy is detrimental to your spinal joints.
Is it true that once you have chiropractic treatment, you must keep going back?
No. On the contrary, our goal is to help our patients to become independent from care. Actually, many people elect to continue their chiropractic treatment after feeling well. Why? Because periodic elective care helps them feel and function better. Chiropractic care is an integral lifestyle component of many health-conscious individuals' wellness plans, which incorporate healthy eating, exercise and proper sleep.
How does the Doctor know where to perform a manipulation?
The doctor will palpate (feel) and examine your spine for several indicators of the need for a manipulation. These include:
– Regions of local muscle tightness and tenderness
– Asymmetry in the contours of the spine
– Restrictions in overall movement of the spine
– Abnormal postural deviations
Sign up for our Newsletter
Get the latest news and information from us when you sign up for our newsletter.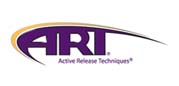 Spine & Injury Clinic of Laramie 
3905 Grand Ave #200
Laramie, WY 82070
Phone: (307) 742-2082
Fax: (307) 742-2075