Please feel free to contact our office at any time with any questions, concerns or suggestions that you may have. Your input is much appreciated and is key in helping us to serve you better.
Spine & Injury Clinic of Laramie, PC
Phone: (307) 742-2082
Fax: (307) 742-2075
Scheduling – [email protected]
Billing – [email protected]
Other –
[email protected]
[email protected]
<iframe src="https://www.google.com/maps/embed?pb=!1m18!1m12!1m3!1d2997.1003282659085!2d-105.54879268457672!3d41.306680979271675!2m3!1f0!2f0!3f0!3m2!1i1024!2i768!4f13.1!3m3!1m2!1s0x8768901e447c689d%3A0x7ce330076b947be7!2sSpine+%26+Injury+Clinic+of+Laramie%2C+PC!5e0!3m2!1sen!2sus!4v1511217964154" width="600" height="450" frameborder="0" style="border:0" allowfullscreen></iframe>
Sign up for our Newsletter
Get the latest news and information from us when you sign up for our newsletter.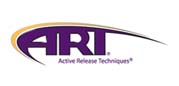 Spine & Injury Clinic of Laramie 
3905 Grand Ave #200
Laramie, WY 82070
Phone: (307) 742-2082
Fax: (307) 742-2075