Our providers have a passion for and have always been involved in sports medicine at the local and national level.  We enjoy treating athletes of all sizes and abilities.  We believe that staying on top of the latest treatment approaches used on athletes at the highest level allows us to transfer these methods to all of our patients.
We have been active supporters of various local athletic events for many years providing both onsite sports medicine care and monetary support.  We also have been active supporting various youth sports teams, and believe that all children need the opportunity to get out and play.  We have provided care locally at many events including: running, triathlons, mountain bike races, road biking races, soccer tournaments, MMA fights, golf tournaments, strongman competitions.
Our chiropractors are providers for the University of Wyoming Athletics treating athletes from all sports year round, both in the university training room and at the clinic.  Both our Doctors have worked on the medical team for NBC sports Dew Action Sports Tour.  On winter Dew Action Sports Tour stops they provided care to Olympic level skiers and snowboarders from all over the world.  During the summer tours they worked with professional BMX riders, motocross riders, and skateboarders.  They have both worked personally on many professional and Olympic athletes.  They have worked closely with many professional team medical providers and chiropractors, including providers for the Olympic Team USA, NFL, NHL, NBA, UFC, PGA, X-Games and Dew Tour.
DACBSP
Dr. Dylan Milam and Dr. David Milam were the first two board certified chiropractic sports physicians (DACBSP) in Wyoming.  Diplomate American Chiropractic Board of Sports Physician (DACBSP) through the American Chiropractic Board of Sports Physicians (ACBSP). This credential consisted of extra training in prevention, diagnosis and treatment of sports injuries. The program also included extra training in exercise physiology, nutrition, orthopedics, and clinical biomechanics. This means the doctor must complete over 300 post-grad hours, over 100 hours of on-field experience, pass a rigorous written and practical exam, and must publish a paper in a clinical journal.  Our doctors were the first Diplomates in the State of Wyoming.
CSCS
Dr. Dylan Milam and Dr. David Milam are Certified Strength & Conditioning Specialist (CSCS) through the National Strength and Conditioning Association and have a passion for integrating this knowledge into their care plans.
All of our providers continue to participate in numerous post-graduate training and education seminars so they can better themselves as a practitioners and provide the latest tools and information to their patients.
Sign up for our Newsletter
Get the latest news and information from us when you sign up for our newsletter.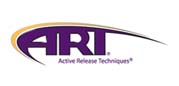 Spine & Injury Clinic of Laramie 
3905 Grand Ave #200
Laramie, WY 82070
Phone: (307) 742-2082
Fax: (307) 742-2075