Why Spine & Injury Clinic of Laramie
With so many health care choices available these days, it's easy to get overwhelmed and not know who you can really trust. Be an advocate for yourself, ask questions, and make the right decision on where to seek help. You have the freedom to choose your therapy provider.  In Wyoming, a physician referral is not required to see a physical therapist.  If your doctor does recommend therapy, the choice of where you go is yours.  Your physical health is a big deal, make sure you do your research and make sure you choose the best.
The team of movement specialists at Spine & Injury Clinic of Laramie understands the way the body moves.  We develop personalized treatment plans based on your body's needs instead of blindly following generic rehab guidelines.  Our team of professionals will empathize, encourage, and motivate you as you work toward your goals — and we truly care.
Our methods are grounded in science.  This innovative approach focuses on the individual and not on cook-book protocols, preconceived ideas, or generic program development.  Everything we do is based on how your body moves in "real life" situations, as an integrated system.  We know that all bodies are very different and need to be treated accordingly. The treatment plan we will design together is completely driven by you – your body, your needs, YOUR STORY.
We realize every client has unique physical needs and individualized goals.  At the Spine & Injury Clinic of Laramie, it all starts with truly listening to you and hearing what you want to accomplish.  Each patient then receives an in-depth, three-dimensional movement assessment on the very first visit to help us further understand your strengths and limitations.  We work closely together, with you, to come up with the best plan for helping you move better so that you can get back to doing the things you love, quickly and safely.
Pain is a powerful driver.  Not only does it cause physical discomfort, pain can often lead to frustration, fear, even depression.  Our team understands the debilitating effects pain can have, both physically and emotionally.  Our providers work hard to create an environment that is comfortable, motivating, and inspiring.  Choose to work with people that are engaged in your journey and committed to helping you reach your goals.
Sign up for our Newsletter
Get the latest news and information from us when you sign up for our newsletter.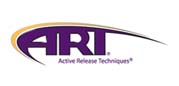 Spine & Injury Clinic of Laramie 
3905 Grand Ave #200
Laramie, WY 82070
Phone: (307) 742-2082
Fax: (307) 742-2075