Therapeutic massage therapy is part of the hands-on manual approach at SICL. As with all manual therapies, massage therapy – which deals specifically with the muscular and other soft tissues of the body – promotes balance and direct healing to the neuro-musculoskeletal systems. The therapeutic effects include:
Reduced pain and the accompanying stress response
Increased circulation and metabolism
Detoxification
Improved lymphatic drainage
Increased range of motion (joints)
Increased elasticity of muscles
Decreased muscle spasm
Less fatigue
Maintenance of healthy skin function
Medical Massage Therapy is a covered expense under some major medical insurance plans.
In addition to effectively treating many health conditions and injuries, massage therapy is used as a restorative to promote general wellness. Patients are welcome – indeed, encouraged – to continue to receive massage therapy after rehabilitative services are complete.
Our certified and licensed Massage Therapists offer:
Therapeutic clinical massage – traditional Swedish, deep tissue, myofascial release and trigger point therapy.
Sports massage – tailored for athletes emphasizing stretch and neuromuscular work
Pre/post-natal massage – treats symptoms associated with pregnancy such as sacroiliac pain, low back pain
Manual lymphatic drainage
Structural integration
Myofacial Release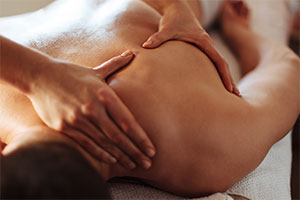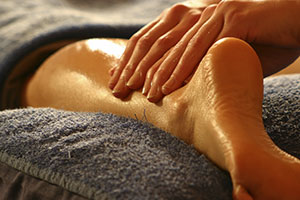 Sign up for our Newsletter
Get the latest news and information from us when you sign up for our newsletter.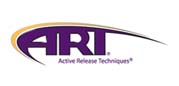 Spine & Injury Clinic of Laramie 
3905 Grand Ave #200
Laramie, WY 82070
Phone: (307) 742-2082
Fax: (307) 742-2075